Most Sought-After Products of 2022
October 6th, 2022
In this age of technology, new products come and go all the time. Those that really make the mark, remain the talk of the time for the year. Got a birthday coming up and need new ideas for a gift, or thinking about making life more convenient? Don't you worry, we've got you covered!
DJI Osmo Mobile 6
DJI have been the go-to company for all your filming equipment. Recently, they've come up with the most avaricious gimbal that works great with your smartphone. Containing a wide variety of buttons for easy cinematic effects, this gadget balances out your movements thus tracking your subject smoothly while you run or drive. The new ActiveTrack 5.0 software really steps up the game.
Apple Airpods Gen 2
For iPhone users Airpods are the go-to earphones. From noise cancellation to an upgraded battery, these earphones really make the costly price point worth it. The H2 chip allows the earphones to produce a rich bass and clear high notes. Motion accelerators and optical sensors allow sound to be played as soon as the earphones are in your ear. You can wear one earphone and have the option to play, skip or forward with just a double tap.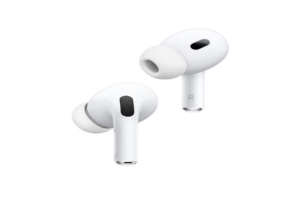 Apple Watch Ultra
Including all the fancy features of the previous watches and upgrading further, Apple now presents a watch with all the features suitable for an amazing adventure. From water-resistance up to 100 meters to temperature resistance and a 36-hour battery life. With an amazing dual-frequency GPs system you can now note down your precise location.
Amazon Kindle Scribe
Want all your books in one place? Amazon has the right thing for you! Now even better with a stylus and a warm light setting as well. The 330 PPI screen is the world's first 10.2-inch screen. Containing templates for notetaking and to do lists, Kindle Scribe also has a feature to send content from other devices to the Kindle in any format such as Word, or PDF.
Marshal Acton III Speaker
This speaker adapts to its environment and corrects any reflective surfaces which thoroughly improves the sound quality. Furthermore, it is made up of 70% recycled plastic, making it sustainable. You can easily update the speakers with it's app to make sure the software is always up to date. Acton III has a Bluetooth 5.2 and input of 3.5mm which allows one to connect yto the speakers easily.
Gocycle G4 Electric Bike
Travelling around the city getting too hectic? How about a bike that folds! With an app that allows you to track your battery life and works great on a variety of terrain. Efficient in fixing tire puncture, the Gocycle G4's stub axles don't require you to remove the tire to fix it.
KODAK Luma 150 Pocket Projector
This brief-case friendly projector is greater for on-the-spot presentations. It also contains a surround-sound system, headphone jack for private viewings and a 2.5-hour battery life. Thin and delicate projector has DLP technology, easy finger controls and compatibility with a wide range of devices. You can even connect your devices wirelessly. Furthermore, it can play anything via USB or HDMI as well as microSD cards.
Arlo Video Doorbell
This smart doorbell can differentiate between people, animals, and packages. There's an answering machine that comes with it as well as an option to turn off alert systems when at home. The camera captures videos in 1080p. The answering machine has a bidirectional audio.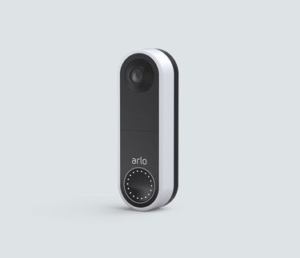 Ember Mug2 and Travel Mug
With an app accompanying the mug, you can now find out if your coffee or tea has reached the perfect temperature. Along with a heating component to keep your beverage warm till the last sip. The autosleep option is great for automatically turning on and off when appropriate. The touch display allows you to adjust the temperature with just a tap.
Biolite FirePit+
Having battery-powered fans at the bottom to ensure expulsion of smoke for a hotter and better fire. The fans can be charged, and the battery lasts up to 7-30 hours. The burn time on low heat is 30hrs, and on high heat its 7hrs. It weighs about 19.8lbs. It is also compatible with iOS 10+ and Android.